10.08.2023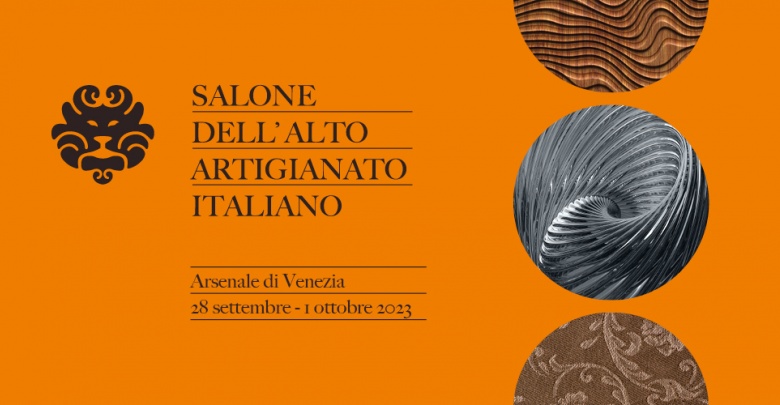 Venice hosts the first edition of the Salone dell'Alto Artigianato Italiano, a unique event celebrating Italian art and craftsmanship in the heart of the lagoon, cradle of ancient crafts and know-how handed down over the centuries.
During the Exhibition, there will be the opportunity to discover the best of savoir-faire in various sectors ranging from ceramics to fine fabrics, from blown glass works to precious stones, from jewellery to furniture, to name but a few.
The Arsenale, which was the beating heart of the naval art and seafaring of the Serenissima, becomes for four days a privileged showcase to admire and purchase a selection of artefacts of the highest quality and original design.
It will also be an opportunity to meet the craftsmen, discover their history and the creative process behind the birth of each individual object.